Disproof of Time: Results
Researcher: iamalexbrady
Date: December 12, 2021
Step One, Method 1: Remembrance of the "future"
I recognize what is about to happen with a series of Reddit comments, so I record a video of the recognition with what the future state will be. The future state comes as I remembered it would.
The video clip contains two events: First, a recording of a speaker revealing a known future state. Second, a recording of the time when the present state matched the remembered future state from the first recording.
Read the Disproof of Time

Researcher: Alex Brady
Date: November 14, 2021
The original Disproof of Time first draft document was created at 7:51 AM. I wrote the first draft for about an hour.
When the clock read 9:12 AM, I realized the computer I was working on was set in a different time zone than local time.
The local time was actually 8:12 AM.
My "watching it happen" was gaining an hour to my morning by surprise. I got started at 7:51, worked for an hour, and finished at 8:12.

Researcher: alex brady
Date: now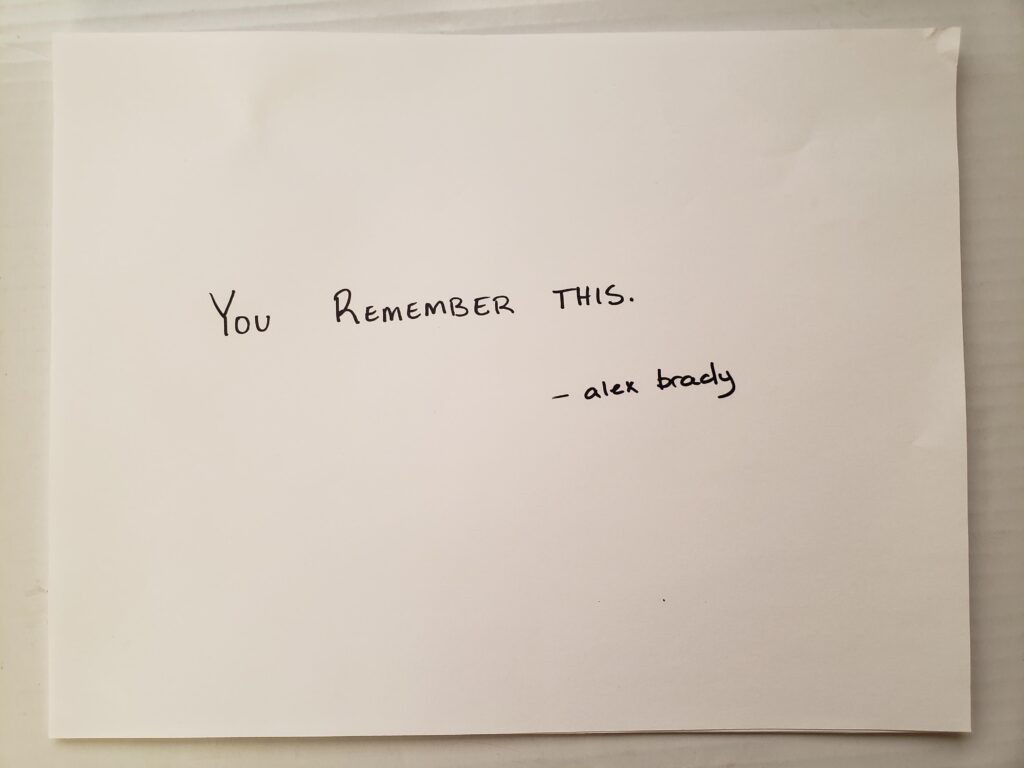 Have you been able to see beyond time?
Submit your Disproof of Time: Step One results in the comments below